After 6 years of preparation, planning and construction, Changzhou Art Museum, a high-profile Art Museum in east of China officially opened to the public end June.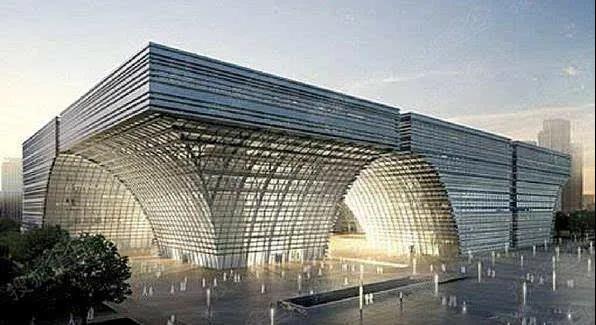 As the core of Changzhou Cultural Plaza, Changzhou Art Museum has a total area 20,000 square meters. All the exhibition halls are equipped with high-standard museum display cases customized by WANGDA SHOWCASES.
In view of the fact that most of the exhibits in the museum are long calligraphy and paintings which need to be hung against the wall or tiled horizontally for presentation display. For better exhibition effect with enhanced display effect, and for coordinating the spatial relationship between the exhibits and the exhibition hall, we mainly designed two types of museum display cabinets, i..e. wall-against showcases and look-down showcases. At the same time, for wall-against showcases, we designed overall height 4000mm in order to enhance visiting experience of visitors.
Delicate calligraphy and paintings are extremely sensitive to the exhibition environment so it requires preventive protection critically.WANGDA SHOWCASES selected first-quality raw materials and adopted high-precision processing to make showcases components be seamlessly connected in order to ensure the airtightness of the museum display cabinets. For different exhibits with various characteristics, we equipped our showcases with active micro-climate control system for relatively constant temperature and humidity range to balance the climate impact by external environment on internal display space of museum showcases. For achieving the optimal presentation and protection, for this project, we imported ERCO lighting system and selected imported low-reflective safety glass with SGP anti-bending film that effectively blocks 99.9% of ultraviolet rays.