WE STRIVE FOR THE BEST SUPPLY BUT THE MOST COMPETITIVE BUDGET
---
"The benefits of clients to be always put in the first place" and "what clients concern is just what we concern" is the business philosophy of WANGDA SHOWCASES so we have always aimed at firstly bringing all museums trustworthy and world-class quality,technology and service when we are honored to be awarded with opportunity to design,manufacture,supply and install customized museum grade display cases|museum showcases|museum display cabinets|vitrines for our clients.
Under the prerequisite to have our supply to meet the highest international standards,we have always strived to offer our clients with the lowest budget among the global manufacturers for high-standard museum grade display cases.It's never the business principle of us to despoil excessive profit from any museum project or even despicably benefit from unqualified supply as we've always seriously regarded it as a grand commitment and honor to make our due contribution to the protection and inheritance of historical and cultural heritage by supplying museums with the highest-standard museum display cases/showcases/cabinets/vitrines at reasonable cost.  Read more
Why Choose Us
WE ARE PROFESSIONAL
With dedicated enterprise spirit,we ensure that all projects to be executed with utmost professionalism,to select qualified museum grade materials and meet recognized international criteria for professionalized museum protection,conservation and exhibition while offering clients the professional support


WE WILL SAVE YOUR BUDGET MUCH
Due to conscientious dedication,scientific design,intensive production,modernized production lines,high-precision fabrication,efficient enterprise management and cost management,we are able to squeeze budget to the bottom but keep high-standard supply thereby we will save much budget for museums



WE ARE LOYAL AND DEPENDABLE
Honesty is the only policy and we always strive to complete all projects with integrity.We use the best of technology and quality to ensure all jobs are done within schedule but also give high attention to quality and details.Fulfilled museum showcases projects footnote we are trust-worthy.


WE ARE ALWAYS IMPROVING
We have never stopped to improve ourselves and our supply so as to eliminate any risk or defect for approaching to the targeted acme.
Who We Are?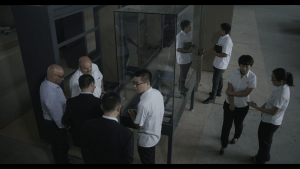 With around 30 years' history to supply museums with customized turnkey solutions for museum grade protection,conservation and exhibition, WANGDA SHOWCASES is professional and experienced to design,manufacture and install customized museum display  cases|museum showcases|museum display cabinets|museum vitrines for museum exhibition under well protection and conservation for priceless collections of ancient artifacts,works of art and so on as a symbol of historical and cultural heritage for museums,libraries,archives,art galleries,memorial halls,archaeological institutions,visitor centers,private collectors all over the world.
Among all the global suppliers for museum grade display cases,we are one of few manufacturers having modernized factory with all the production processes supported by modernized, intelligent and streamlined production lines, and also are one of few manufacturer introducing the concept of traceable transparent factory into display case production.In virtue of sufficient production capacity,high-end design and advanced technology,high efficiency as well as unparalleled cost advantage, WANGDA SHOWCASE has already delivered lots of museum display cases for over 500 museum projects in China and over 30 countries.It's always our ambition to strive to maintain the highest standards while exceeding client's expectations at all levels.READ MORE
As a loyal, responsible and reliable manufacturer|supplier of customized museum showcases|museum display cases|museum display cabinets|vitrines for museum grade protection,conservation and exhibition, our promise is to build mutual-beneficial value into every museum showcase project by delivering professional supply and exceptional service.